A message from the Chairman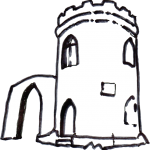 Kevin Taylor
Leicestershire Centre Chairman
Well, as I start my second year as Chairman of the Centre, I truly hope that 2021 proves to be a vast improvement on 2020. When we started off  last year we all pulled together as a Committee and finalised what promised to be a great programme. Who could have predicted what was to come in the form of  Covid 19 and eventually the whole season was disrupted with only a handful of Socially Distanced rallies surviving the chop.
As we prepare for next year, we still can't be sure of what the situation will be  like and if we will still have to run rallies under Covid restrictions, but we are grateful to Tony for putting together a varied programme that we hope will run unhindered.
Most rallies have Marshalls on, however there are still a few which need covering, so could I ask you to consider giving your time for one weekend in the year and to volunteer to take one of the remaining rallies.
Remember, No Marshall, No Rally. If these aren't taken within a few weeks they will be cancelled.
There is to be No National rally this year so we have decided to organise a local event over the Spring Bank Holiday in May ,at which we hope to have entertainment each evening.This will coincide with the Centres 55th Anniversary so  lets try and  make it an event to remember.
As time moves on  we will need to look for some new blood to apply for Committee places for the following year,or the Centre could well be in trouble. So if anyone out there thinks they would like to know more about what is required then please don't hesitate to ask us so that we can prepare in good time.
All that remains for me to say is Stay Safe and we look forward to seeing you all out on a rally field next year. If you need to contact me you are always welcome to send a message through our website by clicking here….
Kevin and Sharon Taylor