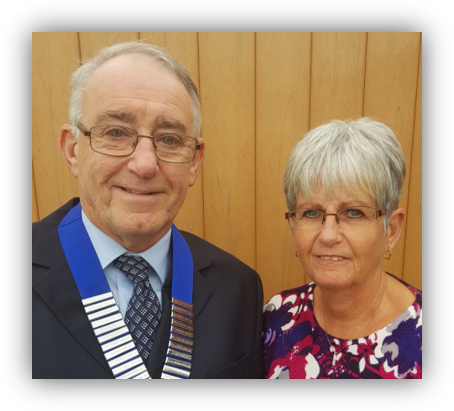 Kevin Taylor with Sharon
Chairman
Well, as I start my second year as Chairman of the Centre, I truly hope that 2021 proves to be a vast improvement on 2020. When we started off  last year we all pulled together as a Committee and finalised what promised to be a great programme. Who could have predicted what was to come in the form of  Covid 19 and eventually the whole season was disrupted with only a handful of Socially Distanced rallies surviving the chop.
As we prepare for next year, we still can't be sure of what the situation will be  like and if we will still have to run rallies under Covid restrictions,but we are grateful to Tony for putting together a varied programme that we hope will run unhindered.
Most rallies have Marshalls on, however there are still a few which need covering, so could I ask you to consider giving your time for one weekend in the year and to volunteer to take one of the remaining rallies.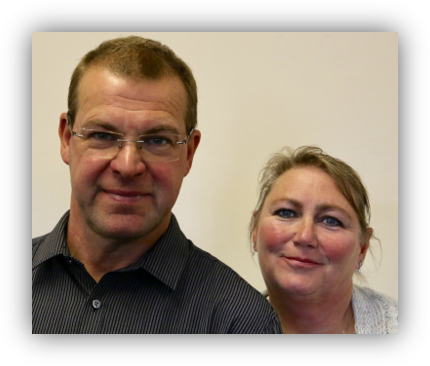 Gary Brewin with Andrea
Vice Chairman
As I start my second year as Vice Chairman, I seriously hope that 2021 will be better all round for everyone, and we can get back to normality in every way.
Whilst talking of 2021, it's never too early to think about joining the committee for next year, if I am fortunate enough to take over from Kevin, it would be great to have some fresh faces and ideas joining me to move the Centre forward. Please contact myself or other committee members to see what is involved, and how you can help build on the solid platform that we currently enjoy.
As ever, please keep an eye open for new venues, both weekend and Holiday sites, please let Rally Secretary Tony know, as we can never have too many.
Finally  Andrea and I wish everyone a happy and safe touring year.
Gary Brewin
Vice Chairman L.C.C.M.C